Interior Mouldings/Trim
Jump to Section
MDF/Primed Mouldings | Hemlock Mouldings | Hardwood Mouldings | PVC Trim/Mouldings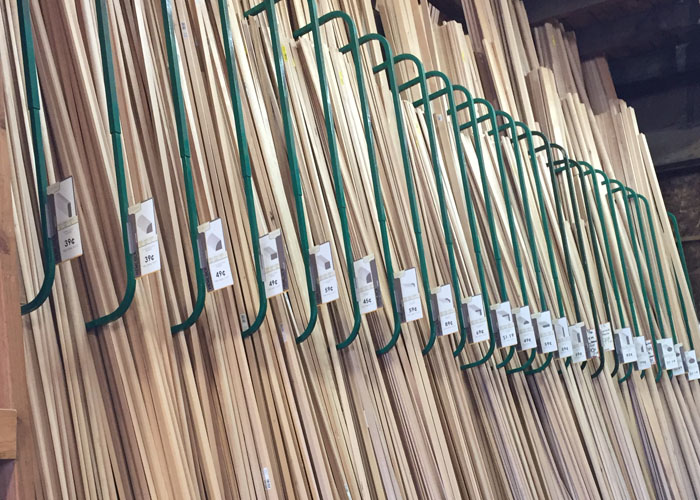 Hemlock Moulding Rack
MDF/Primed Mouldings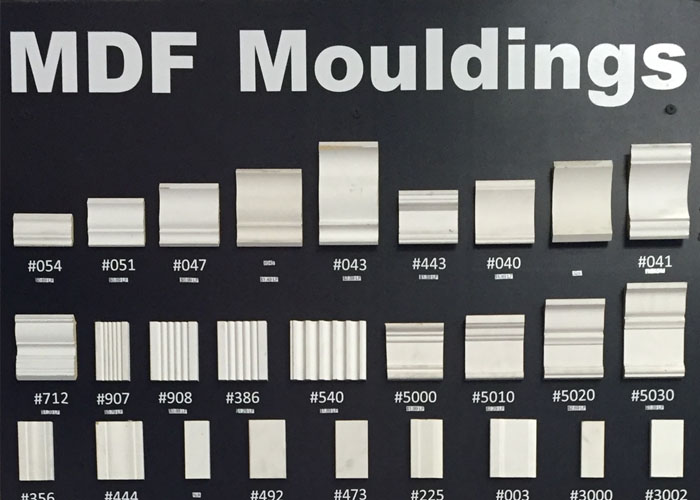 MDF Moulding Display
Shur-Way stocks both Primed MDF flat stock and mouldings and Primed Finger-Jointed flat stock and mouldings. MDF provides a low cost option for interior painted trim and is available in a wide variety of crown and decorative mouldings. MDF mouldings paint easily and because of their density are fairly durable except in locations that are exposed to moisture. Primed Finger-Jointed trim and mouldings also work well for trim work meant to be painted, but are a little less susceptible to problems with moisture. You will find that Shur-Way has one of the largest selections around of both types of mouldings and if we don't have what you are looking for then we can help you find it.
Hemlock Mouldings
Hemlock Brickmould
Hemlock mouldings are in stock and available in a wide variety of casings, base, flat stock and various other decorative mouldings. Hemlock readily accepts stain and therefore is one of the best materials to use for stained trim. We have many different sizes and thicknesses on hand and are familiar with all of the major manufacturers of trim. Please compare our prices around and you will be surprised at how much you can save on trim at Shur-Way over the box stores.
Hardwood Mouldings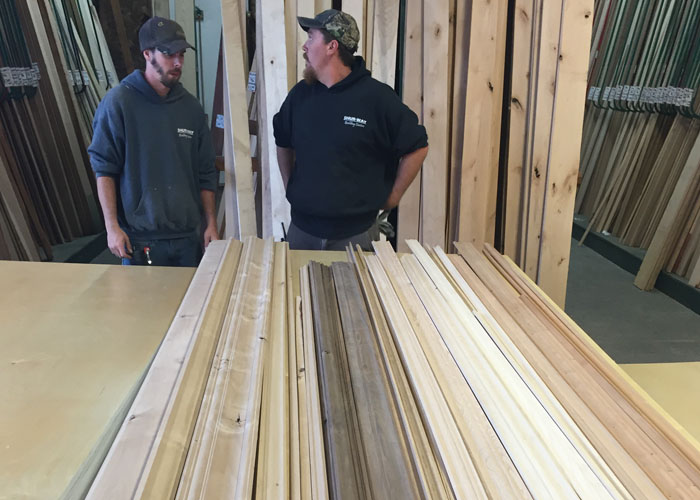 Hardwood Mouldings
For interior trim work, cabinet making, and furniture building we are happy to be stocking a number of helpful hardwood mouldings to add detail and make your job faster and easier. Due to more space we have more of these profiles in stock at our Vancouver Yard, but know that we can easily transfer within a day or two anything you may want. We carry a variety of crown mouldings, panel moulds, trim pieces and sometimes 'Smooth 4-side' flat stock.
Click here to view our selction of hardwood mouldings!
PVC Trim/Mouldings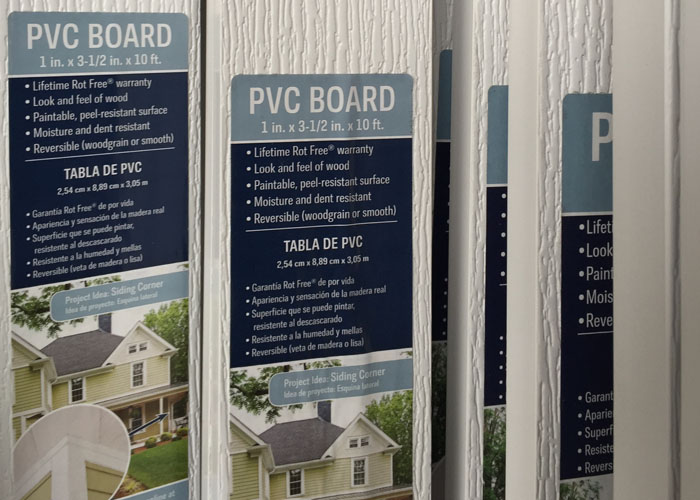 Royal PVC Reversible Trim
Shur-Way is proud to stock Royal PVC exterior mouldings. Made of closed-cell PVC these trim pieces are impervious to water and will provide many years of beauty and stability. We not only stock reversible flat trim, but brick mould, casings, and various other trims. Nobody beats our prices on PVC trim and in most cases it's not close. If you are looking for the most durable exterior option for trim then please come check out these long lasting mouldings in stock at our Vancouver yard.