Flooring
Jump to Section
Laminate Flooring | Hardwood Flooring | Luxury Vinyl Flooring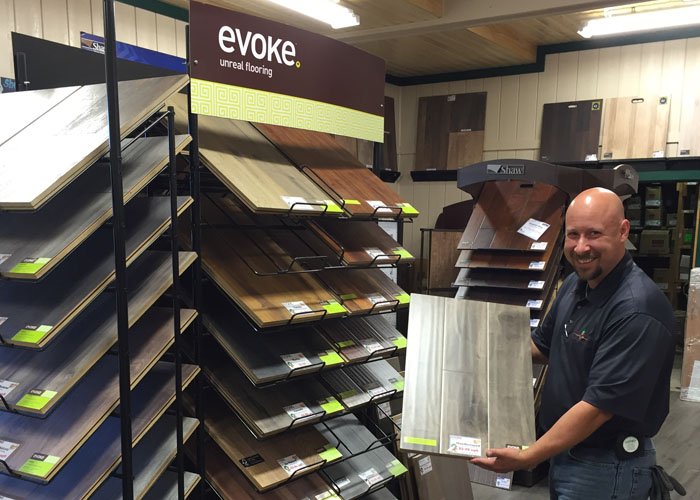 Laminate Flooring with Jeremy
Laminate Flooring
Laminate flooring has come a long way since it was first introduced to the United States in the 1990's. The first generation of laminate flooring needed to be glued down and there was never a chance of mistaking it for anything other than an imitation, or 'fake' hardwood flooring. Today, things are very different. You no longer need to glue or nail; the laminate flooring snaps together in place! There are many exciting shades, textures and styles that produce a beautiful, and more importantly durable, laminate floor. Easy to care for, laminate flooring has become difficult to distinguish between its more expensive counterpart. Our flooring showroom is at our Vancouver store where you can stop in and view many different brands of laminate flooring.
Hardwood Flooring
Shur-Way Building Centers specializes in offering prefinished hardwood flooring. Shaw's innovative 'DuraShield' factory finishes provide for an unparalleled wear surface. This super-strong top coat allows many of the hardwood floors that we represent to come with limited LIFETIME wear warranties. With an eye towards hardwood forest sustainability we prominently feature Shaw's EPIC Hardwood line. EPIC Hardwood flooring contains EnviroCore, a high density fibercore derived from Recycled Wood Fiber, that uses up to 67% less harvested wood than comparable solid wood flooring. EPIC is more stable; allowing for above, on, or below grade installation. For more on EPIC, or our other great values on Hardwood Flooring call or stop by and see us.
Luxury Vinyl Flooring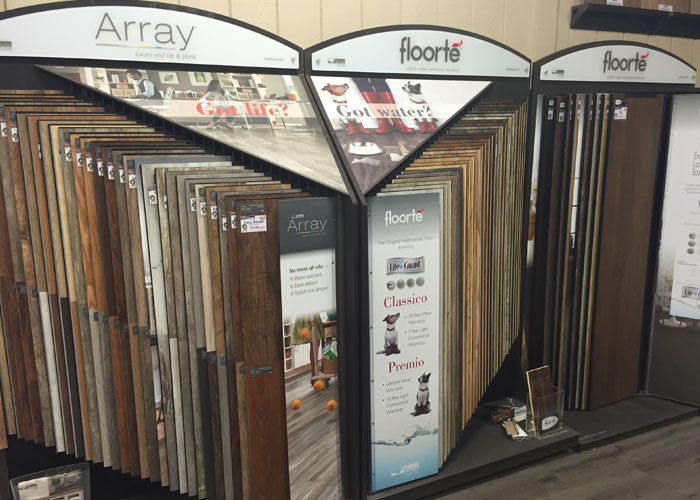 Shaw Luxury Vinyl Flooring
Years ago, laminate flooring revolutionized hard surface flooring by offering an easy to install, highly durable surface that looked attractive. Luxury Vinyl Flooring has taken this concept to the next level. The patterns and textures now available in Luxury Vinyl leave many people thinking they are looking at Hardwood Flooring, but knowing that they have a completely water resistant, easy to clean up flooring at a fraction of the cost of traditional hardwood. New LVF or LVT (Luxury Vinyl Tile) is also very easy to install. Stop by our Vancouver showroom and see if this may be a good option for your next floor.