We Have the Building Supplies You Need!
If you've been to one of the larger chain stores, you know that they seem to have everything you can think of for any home improvement product. They're enormous and well-stocked, but where do you know where to look? How do you know what's best-suited for your needs? Many times, you'll have a difficult time even finding someone who knows 
where 
the department you need is situated, let alone be able to recommend items to you and thoroughly answer your questions. We do things differently at Shur-way Building Centers. When you come to our
Portland store for building supplies
, you'll be pleasantly surprised at how knowledgeable and friendly our small staff is!
Our service is unmatched!
When you choose us, we treat you right. We do our best to accommodate you however we can and make sure that you have a pleasant experience with us. Some of the ways we do this include:
If you want lumber but don't want to borrow a truck from your uncharitable neighbor, we'll deliver your load for you!
We keep an organized wall of business cards from local contractors in our store if you decide you want some help!
We'll help you with special orders like wider wood planks and can usually have them to you in 1 to 2 business days!
Need unusual sizes for special projects? We'll cut them to the size you want right then and there in the store!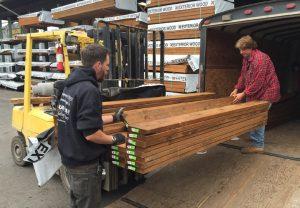 What building materials do we have? What do you need?
We know it's irritating to have to travel to several different places just to get all the parts you need for your project. That's why we try our best to keep a stock of quality tools, fasteners, maintenance items, and more, so you can get everything you need in one go. And if you aren't sure what you might need, our staff is happy to give you recommendations on items that are normally used for your building project, so you don't have to keep coming back later.
---
Call or contact us today! Or just stop by!
You won't find a better combination of service, value, and quality anywhere in the area!
We also offer Building Supply services in:
Vancouver WA