Stop by Shur-Way Building Centers for Building Supplies in Portland
10101 N Portland Rd
Portland, OR 97283
---
Phone: (503) 286- 3568
Fax: 503-286-3035
---
Monday – Friday 8:00am-5:30pm
Saturdays 8:00am-4:00pm
Sundays Closed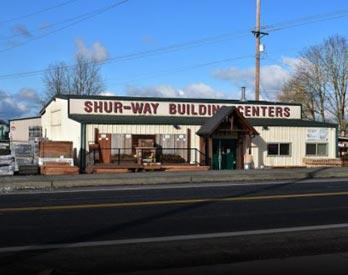 Few cities pride themselves on being weird like Portland. Things in Portland stand out, though whether that's bad or good depends on who you ask. There aren't many other cities where one moment you can watch a unicycling Darth Vader blowing fire out of bagpipes and then watch a professional basketball team blaze the trail towards the playoffs. The city puts its own spin on everything, including the unusual combinations of Voodoo Doughnuts and their famous Bacon Maple Bar.
But Portland likes to keep its citizens educated as well. At the Oregon Zoo, visitors can learn about animals of all sizes including tiny turtles, tigers, and enormous elephants using the signature zoo key. For more cutting-edge study, children and adults from all over the area take trips to OMSI, the Oregon Museum of Science and Industry, where new exhibits come in every few months ranging from dinosaurs to Sherlock Holmes. At the lab area, customers can learn how to create various compounds and devices and see them come to life. Shur-Way Building Centers provides similar joy for your home with the enormous selection of lumber and building materials you can combine to make your Portland home the way you've always wanted.
Our staff are experts in outdoor living materials
Whether it's a brand new patio or a fire pit, our friendly and experienced team can help you make that perfect design in your head a reality. While our store may seem like it's a simple lumber yard, we're prepared for many jobs such as decking, fencing, garden beds, and have materials for many projects, such as:
Siding materials
Shed Kits
Flooring Materials
Garden Beds
Roofing Materials
Fence Materials
And more!
Call us for building supplies and tips
With competitive pricing and world-class service, our Portland location gives customers the experience they deserve. So give us a call or fill out our contact form to finally start that project you've been putting off!