How Can I Tell If The Fencing Contractor Is Using The Proper Materials?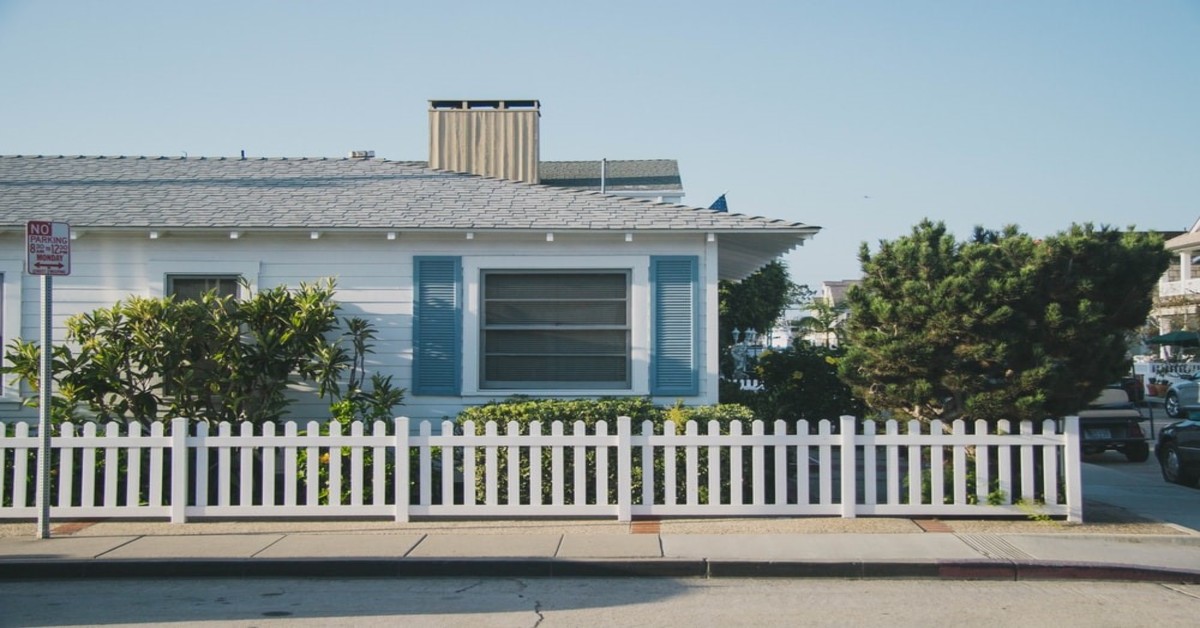 Fencing is an integral part of any residential or commercial property. It provides security and helps to create the look and feel that you want for your property. When looking at fencing, quality should be one of your top priorities. One question homeowners may have is how they can tell if their contractor is using the proper fencing materials for all purposes – aesthetic and functional. But how can you know that the contractor is using the right fencing materials? This blog will discuss some things you might want to consider when choosing what type of fence would be the best fit for your needs!
Ask the contractor for a list of materials they will be using to build a fence
Some fencing materials are more durable than others, and this is something you ought to know. Ask what type of fencing they will be installing on your property for security purposes, and ask them how it compares in terms of durability with other types of fences you might find elsewhere. For example, wrought iron chain-link fences may not look as attractive, but the material that makes up this type of fence is durable and resistant to damage.
Do they offer warranties on their work materials?
Ask about the warranty that comes with the fencing materials. The warranty length should give you an idea of the quality material they use for the fence and how long it will last. This should be an important consideration when choosing a contractor. It shows you that the contractor has faith in his choice of materials and is willing to vouch for it long-term.
Research what type of material is best for your specific needs
It also helps to do your research and determine what type of material is best for your property line. What are the pros and cons? Is it more expensive or not as durable but cheaper? This way, you can make an informed decision about which contractor your choose to build your fence!
Look at samples of work done by this company before signing anything
Don't forget to look at samples of work by any contractor before hiring them. Make sure they are building the type of fence that will meet your needs and match the style of fencing in your area. You also want to ensure that any expectations regarding quality control measures are met, especially if it's a new company with no proven track record.
Get an estimate in writing, so you know exactly what you're paying for
When you are getting an estimate for the work, make sure it is in writing to avoid surprises. It should be clear to everyone what will happen and how much it will cost – this way, you can feel comfortable with all of your decisions before signing anything! The price you're paying for the job should also help you determine the standards of quality to expect from the fencing materials used.
Ask about what type of material they use and how long it will last in your area's climate conditions
If you're not too familiar with the type of materials they're using, ask about it! What is it made out of? How long will the material last in your area's climate conditions? This way, you can be sure that an estimate given to you by the contractor includes what you need with no surprises.
Ultimately, you want a fencing company that you can trust to do a quality job that will use the proper materials for your needs and offer warranties so that if anything goes wrong, it'll be fixed. So how can homeowners tell if their contractor is using the right fencing material? Asking these questions should help you find out!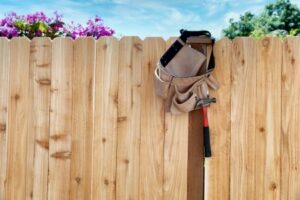 What should I look for in a fencing contractor?
When searching for a contractor to install your fence, certain attributes will let you know whether or not they are the right guys for the job. Ask your questions upfront to ensure the contractor you're considering working with is a good fit for the job you have in mind.
Do they have an adequate number of workmen on their team?
You should be able to see the fence going up over just one day, so if you notice only two workers instead of three or four, it might be a sign that your fence could take longer than expected. Make sure you discuss these details with your contractor ahead of time.
Are they licensed and insured?
A fence contractor should be bonded, have liability insurance up to $300K in coverage for injury or property damage per person involved, and carry general contractors' liability insurance of at least $500k.
Do they offer a warranty on their workmanship?
A good fence contractor should be able to stand behind their work.
If the contractor doesn't seem confident about answering these questions, maybe they are not the fence service provider you're looking for.
Conclusion
Fencing contractors often use rebar as a way to create sturdy fences. If you are thinking of getting a new fence installed, we recommend asking the contractor what materials they are using and how durable they'll be. You should also find out how many years of experience the company has in this field before making your final decision. Our team can help you with any questions related to fence installation, pricing, and fencing material; give us a call!
FAQ
What considerations should be taken into account when building a fence?
Many people prefer to have a fence that is tall enough so children can't see over it. When considering what type of material you want for your fence, remember that the cost will vary depending on how long and high the fence should be and any security features you may also need, like gates.
What material is cheapest for fencing?
Wood fences are the cheapest option, although they may not last as long as some of the other options. Metal fences like wrought iron are more expensive but make a good choice for a sturdy security fence.
What type of material makes up traditional chain link fencing?
Traditional chain-link fences usually use galvanized steel wire to create the diamond pattern. The wire is then woven tight to create a solid, rust-resistant, high-quality fence that can still be relatively affordable for many homeowners.