5 DIY Projects For Your Rental Property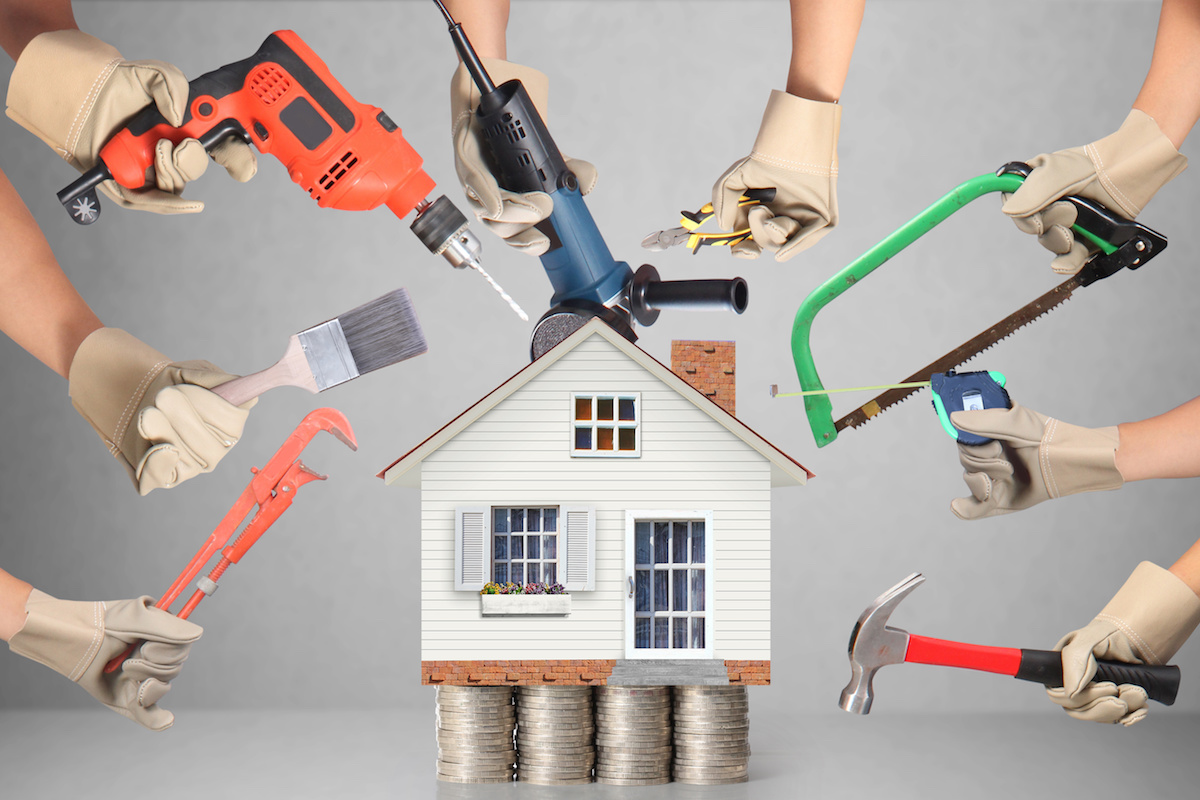 Looking for Building Supplies?
If you're on a tight budget but you have a rental property here in Portland, Oregon, you might feel like your options are limited to improve the value of your space. However, that's where we come in at Shur-Way Building Center. We have great prices on building materials for a wide variety of projects, including the following DIY projects. Call today or stop on by if you have any questions!
Five DIY Projects to Add Value to Your Rental Property
The following projects are easy enough that you don't need much experience or time to complete them.
1. Improve the Yard
If your rental property has a yard, you can easily add value by landscaping. Keeping up with the lawn is an ongoing process, but you can also build garden beds and replace fencing to increase your property's curb appeal. Above-ground garden beds are simple projects (and they can be rearranged by your tenant) that are sure to attract some green thumbs to your property! If you need wood or fencing materials, Shur-Way Building Center in Portland should be your first stop. Our talented and knowledgeable staff can help answer any questions you have about your project and give advice on material selections!
Another way to improve the exterior of the house is to power wash the siding. You'd be amazed at the difference this makes and it only takes an afternoon!
2. Refresh the Entryway
You can make a great first impression by either freshly painting or replacing the front door. We're not sure if there's any other projects quite as simple and effective as replacing the door. Make sure you choose the color with potential tenants in mind. While some people may be drawn to a unique color, most property management professionals recommend neutral colors to attract the widest variety of tenants and renters. Here at Shur-Way Building Center, we can help you choose a front door that may help you attract tenants and improve the rental value of your property!
3. Improve the Flooring
Your rental property's floors are an oft-missed opportunity. A lot of property owners don't consider changing or revitalizing the flooring between tenants, and that can severely affect the type of tenant and the amount of rent you get. Years of foot traffic can wear down carpet, scuff up hardwood, and damage tile. The floor can quickly turn into an eyesore without replacement or revitalization. Sometimes, it's just not enough to vacuum and sweep.
First, hire a professional carpet cleaner to steam clean any carpeted areas if you plan on keeping them. However, replacing carpet with wood or laminate flooring can make care between tenants a bit easier. Concrete flooring is also a popular choice for apartments, as they are easy to take care of and look nice. You can easily upgrade the flooring of your rental property in a weekend.
4. Upgrade the Kitchen
When you're looking for the easiest ways to add value to your rental property, the kitchen is an easy place to start. One of the easiest things you can do (and the least time-consuming) is upgrade the kitchen appliances. New appliances that are stainless steel and energy efficient go a long way toward attracting tenants to your property. Another home improvement project you can do in a weekend includes refurbishing the cabinets. Come by Shur-Way Building Center for your building materials!
5. New Fixtures
You don't have to have any prior plumbing experience to change out the plumbing fixtures in your home. Make sure to turn off the water valve before replacing a fixture so you don't flood your rental kitchen. However, a shiny new faucet in the kitchen or bathroom can do a lot to attract new tenants. Additionally, you can change out the light fixtures and switches to change the atmosphere of a room.
---
How Can Shur-Way Building Center Help?
If you're looking for ways to improve your rental property, stop by Shur-Way Building Center in Portland for building materials. If you have a building project in mind but lack the skills or experience to do it on your own, we can help connect you up with a local contractor for your specific job. Want someone to put in your new floor from start to finish? We'll help find that perfect person. Looking for more of a general handyman? We know plenty of them as well. As a local business, we pride ourselves on being connected to the community and always keep a selection of business cards from local contractors that can help you if you'd like.
Besides our numerous hardwood choices and unsurpassed selection of "off-grade" plywood, we're a family-run business that focuses on unbeatable service with competitive pricing. Our small staff treats you like one us and have the knowledge and experience to make informed suggestions based on what has been successful for themselves and past clients. Along with our raw materials, we also carry high-quality tools, fasteners, and treatments to see that your finished project lasts for years to come. Come by today!