How New Fencing Affects Your Home Value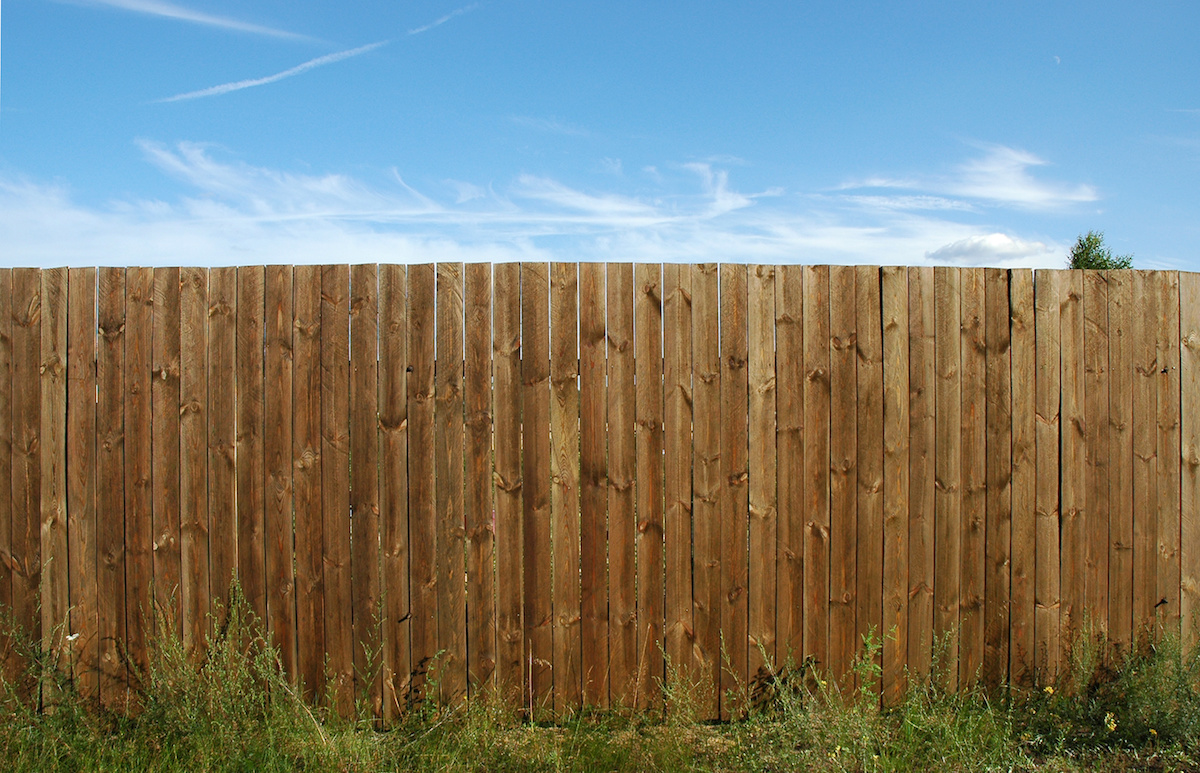 Do Fences Add Value To Your Home?
Like any other home improvement project, adding a fence to your property will almost always affect the property value. Whether it raises or lowers your property value depends on a few different factors. To determine whether or not the new fence will raise or lower your property value, consider first the purpose of your fence.
The Purpose of Your Fence
Homeowners add fences to their properties for all kinds of different reasons. The purpose of your fence will greatly affect the design of it which can, in turn, affect its effect on your property value. Are you looking to add a fence to your property for more privacy? Are you primarily looking to add an additional security measure to your home? Is it for the look of the fence? Do you need to keep dogs in the yard? The purpose of your fence determines its design. A privacy fence looks a lot different from a chain-link fence just meant to keep a small dog in the yard. A security fence in the front yard that reduces the curb appeal of your home may reduce the property value unless the buyer also wants that sort of security. A lot of the value of your home depends on a buyer's preferences.
How Do Fences Affect Home Value?
Fences affect home value in quite a few different ways.
Fence Position
A strategically-placed fence can increase your home's value. For example, if you have a less-than-desirable view from the backyard, building a tall privacy fence can increase the home's value when it's time to sell. However, if you have a poorly-placed fence in your front yard that diminishes the curb appeal of your beautiful home, you could lower your property value.
Fence Material
A typical chain link fence isn't going to do much for your home's market value. Ask any real estate agent, buyers are much more likely to go for a house with a fence made from high-quality materials and with an aesthetic appeal. There are benefits to different fence materials and a professional at Shur-Way Building Center can help you identify which fence material is best for your home and yard.
Fence Installation
An improperly-installed fence will likely lower your property value. That's why it's incredibly important that you hire a local contractor with fencing experience to install your new fence.
Buyer Intent
One of the most important factors that determines whether a fence will affect your home value is the appeal to potential buyers. If a buyer has small children or pets, they will likely want to purchase some real estate with proper fencing on the property line. However, if a buyer is looking to tear-down and rebuild or expand the property, an existing fence will just be more work for them in the long run. However, attractive fences made from wood, vinyl, and wrought iron add more resale value than chain link fences do.
How Can Shur-Way Building Center Help with your Fencing Project?
If you're looking to add wood fencing to your home or you are starting a fence repair project, come to Shur-Way Building Center in Vancouver for a fair price on your fencing material. Our experts can give you tips on which type of coated finish will look best with your property and tips on proper fencing installation. We are following all state and CDC-recommended guidelines concerning the spread of COVID-19. Call today to ask questions or get a free estimate on materials for your new custom fencing!