5 DIY Outdoor Projects to Build This Spring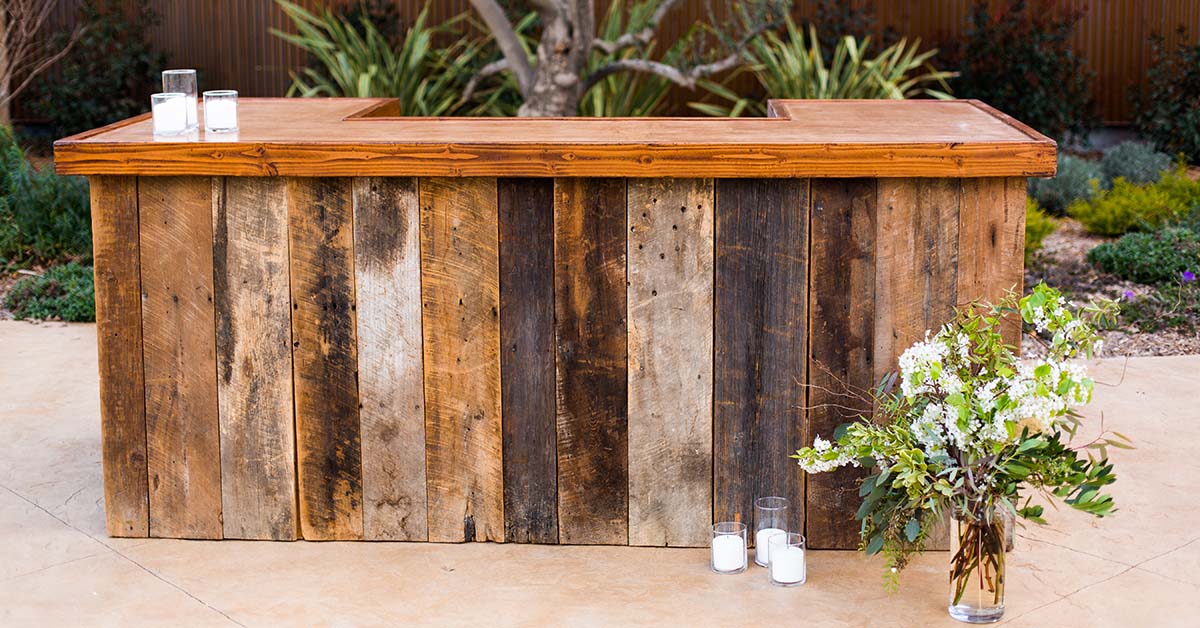 Outdoor Projects You Can Build at Home
Now that winter has come to an end; it's the perfect time to start working on some outdoor projects. Sure, you could easily buy all of these products from the store, but where's the fun in that? Building pieces yourself helps you feel more connected to your home, and it's much more satisfying too. Nothing is better than getting a little messy putting in a hard day's work, and then reaping the rewards once you finish the job. Just think about how much more enjoyable it will be to spend time in your backyard when you were the one to build everything there. Check out your local lumber yard and building supply center for the materials needed to get started on the projects below.

5 DIY Outdoor Projects
We've compiled a list of 5 different DIY projects that you can build at home. Just be sure you have the proper tools and safety gear before getting started.

1. DIY Potting Station
Think of this kind of like a work table or a bench with a little more flair. You might think it's unnecessary to have a designated potting station. However, potting stations are not only great for showing off a collection of plants, but it makes it much easier to pot them as well. If you've ever been hunched over on the ground potting plants only to find that you are sore once you stand up, then you'll appreciate this one. Having a designated station for potting your plants means you can have all of the necessary tools and products right where you need them, as well as having a raised surface, so you don't spend hours hunched over on the ground. Check out this site for a few different potting station ideas.

2. DIY Fire Pit
Fire pits are a great way to enjoy spring and summer evenings with friends and family. Imagine all those nights you could have, sitting around the crackling flames, enjoying a cold drink, and roasting up some s'mores. The best thing about this project is that no matter the size of your backyard or patio, you can find a variety of DIY fire pit instructions ranging from big to small to suit your needs. Just be sure to check with your local city for any rules and regulations on outdoor residential fires before getting started. Recreational fires are usually required to be a certain distance away from any home structures.

3. DIY Outdoor Bar
If you are someone who likes to entertain, then this is the project for you! Backyard bars can instantly transform your outdoor space from just another average lawn to a fun and inviting destination. It can also save you money in the long run as well – why go out and spend money at the bar when you can mix up your own cocktails for half the price at home. The sky is the limit with an outdoor bar. You can make it as big or small as you want or as simple or extravagant as you desire. If you need some inspiration, check out this list of twenty-five different bar designs that you can build in your backyard

4. DIY Outdoor Garden
If you've got the space in your yard for it, gardens not only look beautiful, but they are an excellent way to start living more sustainably. The key to a good garden is the fence or enclosure you build to keep unwanted critters out, as well as any pets or children that run around playing in the yard as well. Your garden doesn't just have to be for growing food and herbs, either. Perhaps you are a flower enthusiast and want to create a designated area for your very own rose garden. Or maybe you just want to create a tranquil, relaxing garden hideaway where you can sit and relax. Whatever the reason, having some sort of structure to designate or protect the garden space is very useful and often necessary. This site provides several unique and beautiful ideas for building a garden in your backyard.

5. DIY Outdoor Pergola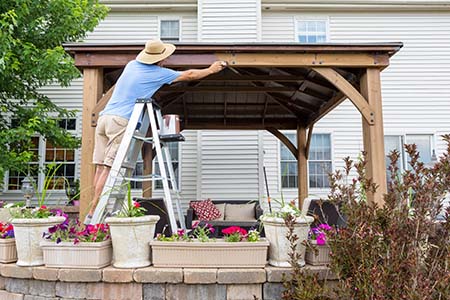 If your yard is wide open, having a pergola can give you the touch of shade and shelter you need from the elements and even pesky bugs like mosquitos. Most backyard pergolas consist of four to six pillars and some sort of grid of beams or even lattice for a roof structure. However, you can customize it any way you'd like. You can also add screens to the roof or around the sides to protect from insects and other critters. The main idea, though, is to create an aesthetically pleasing piece of architecture under which to gather and relax. Some homeowners will place hot tubs under a pergola, or a picnic table, or even a day bed or other lounge seating for relaxing. For instructions on how to build your very own pergola, check out this site here.

How Shur-Way Building Centers Can Help
No matter the project, big or small, Shur-Way Building Centers has got you covered! As specialists in outdoor living and remodeling, we carry a variety of lumber and other building materials to help with your outdoor project needs. If you've got a project in mind but aren't sure what you need, our professional and friendly staff can offer you advice to help get you started. For all of your building supply needs, contact Shur-Way Building Centers in Portland, OR, today!